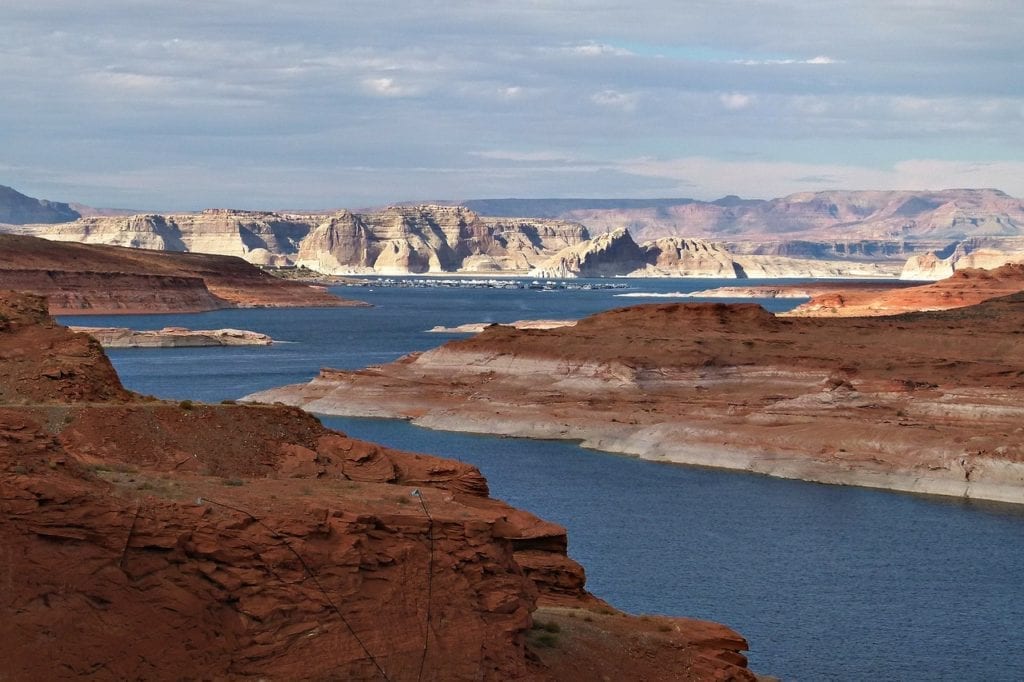 Lake Powell crosses the border of northern Arizona and southern Utah. Lake Powell was created by the Glen Canyon Dam near Page, Arizona. Water from the Colorado River flows into Lake Powell on the north end, eventually exiting through the Glen Canyon Dam and making its way toward Grand Canyon.
Lake Powell is named after John Wesley Powell who led an expedition along the Colorado River through Glen Canyon and through Grand Canyon. Powell was a one-armed Civil War veteran who, with his crew of nine other men, were the first to make detailed explorations of the canyons of the Colorado Plateau.
Nearly two million people visit Lake Powell every year, enjoying boating, fishing, swimming, water skiing and more.
One of the best ways to see Lake Powell is on a houseboat, many of which are for rent. With a houseboat, you can take a leisurely cruise along the lake and enjoy the spectacular scenery.
A must for visitors to Lake Powell is a trip to Rainbow Bridge National Monument. Rainbow Bridge is 290 feet tall and spans more than 200 feet. At the top, the sandstone is 43 feet thick and 33 feet wide.