The history of New Mexico is a long and varied one. It was inhabited by indigenous people for thousands of years before the arrival of the Spanish who colonized the area in 1598. Like its varied history, the terrain of New Mexico is varied as well with vast high plains, towering mountains, and arid deserts.
New Mexico shares the Four Corners region with Colorado to the north, Arizona to the west, and Utah to the northwest.
In terms of area, New Mexico is the fifth largest state in the United States with more than 121-thousand square miles of land, stretching 371 miles from north to south and 344 miles east to west.
Albuquerque
Albuquerque is the largest city in New Mexico and is probably best known for the annual Albuquerque International Balloon Fiesta which takes place every October during the first full week of the month.
Hundreds of hot air balloons of all shapes and sizes take to the sky for an entire week. Various competitions take place during the week days with mass ascensions on each weekend. If you plan to go to the Fiesta, you'll need to make hotel reservations early, and expect to pay a premium.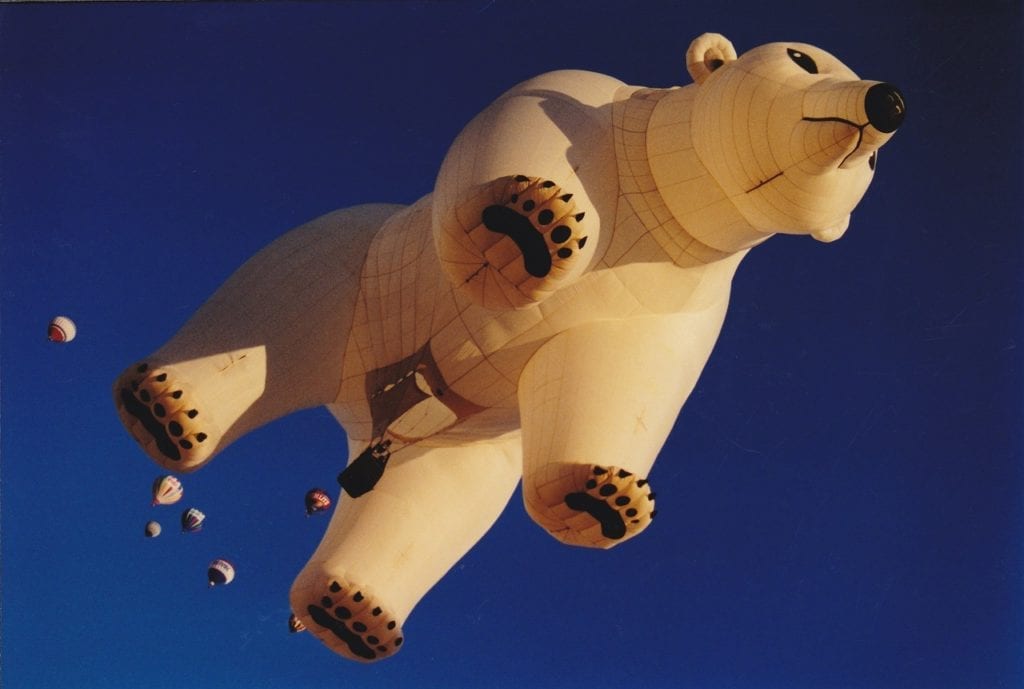 Along with the regular-shaped hot air balloons, the yearly Fiesta features many special shape balloons.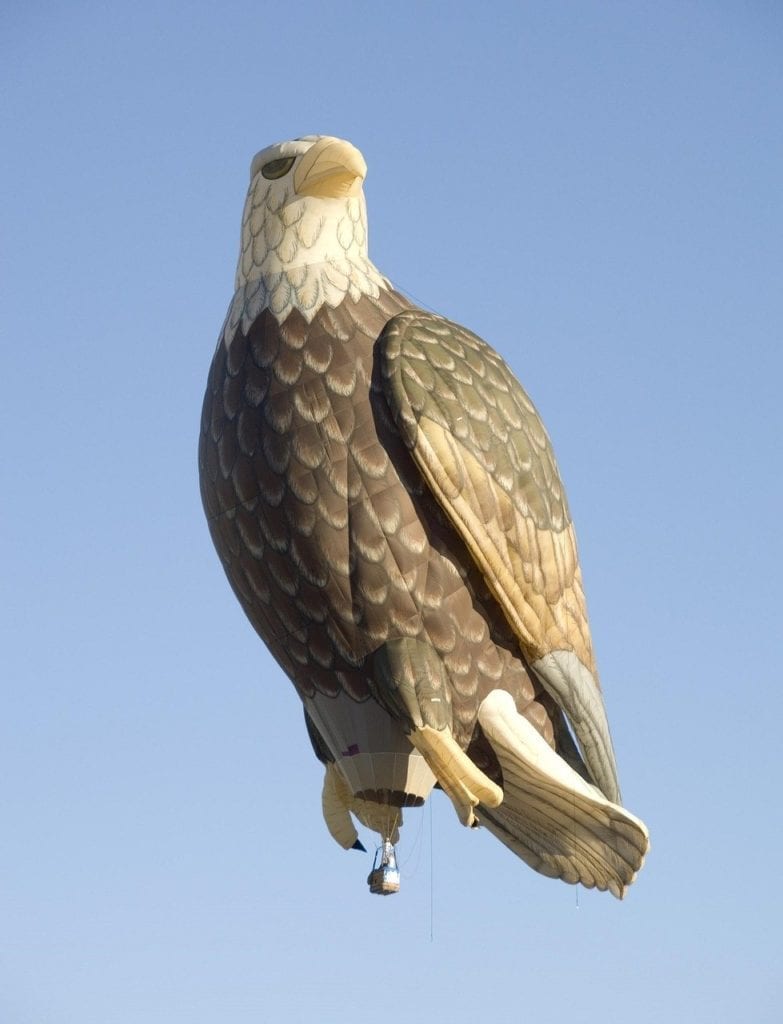 New Mexico has spectacular scenery no matter where in the state you go.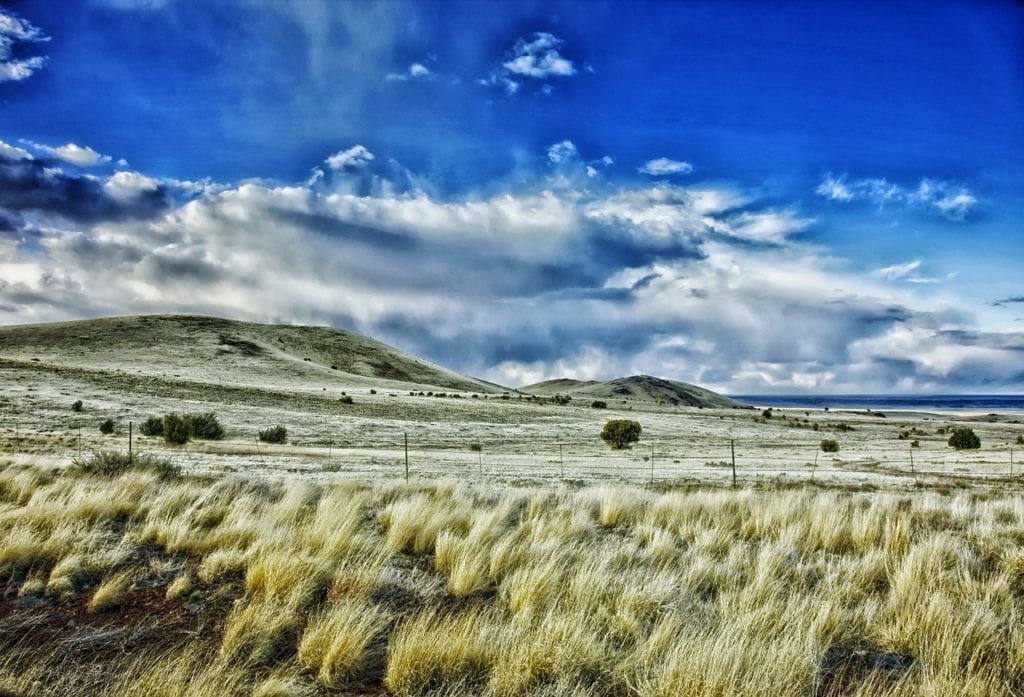 Santa Fe

Santa Fe is the capital of New Mexico and is nicknamed "The City Different." The city was founded in 1610 as the capital of Nuevo Mexico and is the oldest, continuous capital in the United States. Because of the many art galleries and the number of artists who have worked there in the past, and the number of active artists now, it is considered one of the great art cities.
In addition to the many art galleries, Santa Fe is home to many churches and chapels including the Loretto Chapel.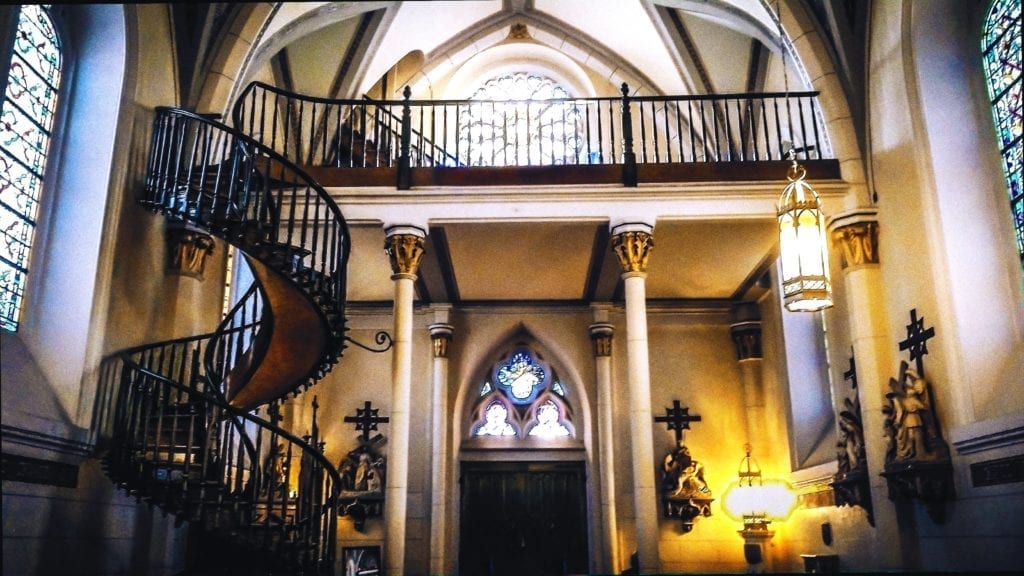 According to legend, the "Miraculous Stair" on the left of the photo was built by a mysterious stranger who appeared after the Sisters of Loretto prayed for nine days for someone to build a staircase to the choir loft.
This is just a small sample of the things to see and do when you visit New Mexico!