"Leu Gardens" by R9 Studios FL (Thanks to all the fans!!!) is licensed under CC BY 2.0
Would you like a peaceful and quiet outing after a visit to the bustling theme parks of Orlando? Do you love gardens and the scent of fresh roses and flowers? If you answered yes to these two questions then a visit to the Harry P. Leu Gardens in Orlando should be put on your must see items when you are in Orlando the next time.
At the Leu Gardens you can wander through three miles of paved walkways that make their way through the fifty acre park. You can see the largest Camellia collection outside of California, the largest rose garden in Florida, "idea gardens" for weekend do it yourself projects, a tropical stream garden and lots more.
Leu Gardens is a tropical botanical paradise where you can view palms, cycads, azaleas, vines, bromeliads as well as enjoy the beauty of roses, camellias and colorful annual flowers of many varieties. Towering trees on the grounds include elms, oaks and camphor trees. The flowers, trees and exotic plants create an environment that will transport you beyond the troubles and cares of your normal day-to-day life.
Mary Jane's Rose Garden is a must see feature of the Leu Gardens. This is the largest formal rose garden in the state of Florida and it is arranged in a traditional European manner. An Italian stone fountain and four gazebos provide a center point for the rose garden.
In April you can enjoy a peak spring display at the rose garden. There is also an autumn peak in October and November. There are also more than 1,000 roses of many types which are in bloom throughout the year. Varieties on display here include climbing roses, hybrid tea, floribunda, Bermuda Mystery and many more. If you love roses then you will be absolutely delighted at Mary Jane's Rose Garden.
Equally stunning is the Camellia collection on display at Leu Gardens. It is said to be among the largest outdoor Camellia collections in the United States and includes varieties such as the common camellia, Sasanquas and up to twenty-five species representing various locations around the world. October through March is the best season to enjoy the beauty of the Camellias.
"Leu Gardens" by R9 Studios FL (Thanks to all the fans!!!) is licensed under CC BY 2.0
If you want to learn more about the plants on display at Leu Gardens or improve your gardening skills the facility offers educational activities, tours and special events on a regular basis. Group and school tours can be arranged and the per visitor cost is only $9.00. Contact the educational department of the Gardens if you are interested in this option.
During the year you can also take part in classes on organic gardening, winter gardening, Spring gardening, landscaping and other popular topics.
Leu Gardens is open daily from 9 in the morning to 5 in the afternoon, except on Christmas. The Museum tours take place every 30 minutes from 10 am to 3:30 pm. During the month of July the Museum is closed for repair and inventories.
This is a low-cost outing and admission for adults is $7.00 and $2.00 for children in grades K 12. On Mondays, from 9:00 a.m. to 12:00 noon, admission is free of charge. The address of Leu Gardens is 1920 N. Forest Ave, Orlando Florida 32803 1537.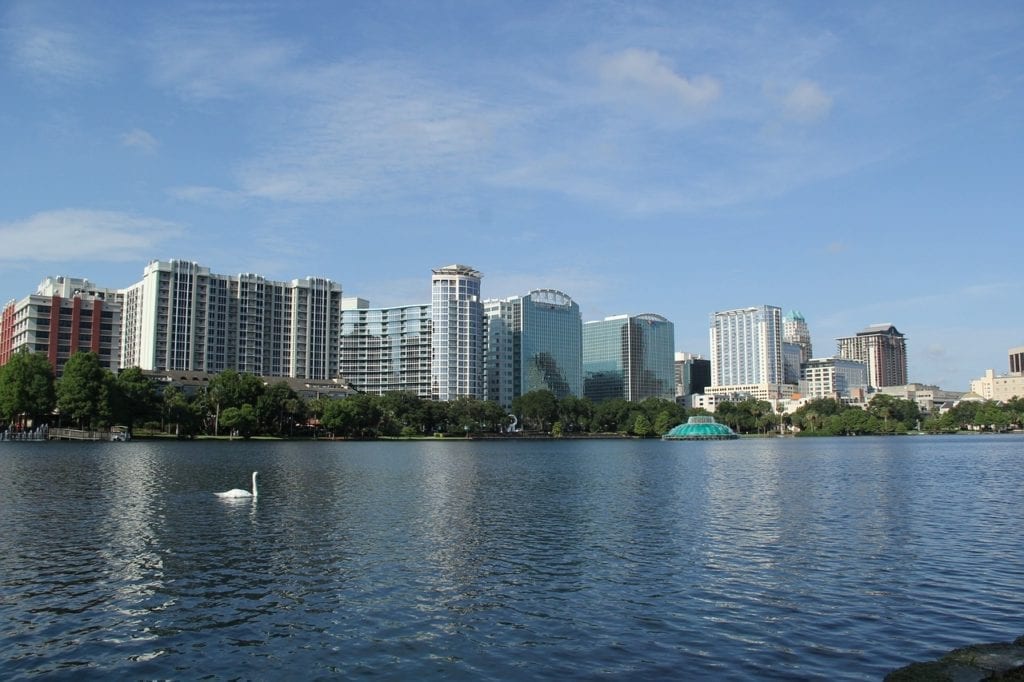 Do yourself a favor and be sure to visit the Leu Gardens the next time you are in Orlando.
Author Resource:-> Janice McSherry is an Orlando vacations specialist.