Son Bou villas are a great place to stay in Menorca, but there are other resorts to consider as well. Compare Son Bou to the other major resorts on the island.
Son Bou is one of the chief attractions of a holiday in Menorca. With arguably the best beach on the island, stunning surrounding countryside, and a wealth of restaurants, bars, and holiday facilities, it is no surprise that the resort is such a popular place to go. The hotels and Son Bou villas are top notch, providing quality accommodation for all budgets. Overall, it is a truly great choice for a holiday in the sun.
But there are plenty of other resorts on the island that you might consider instead, each one with its own individual attractions and unique selling points. How does Son Bou shape up against its rivals?
Cala Galdana
For sheer beauty, Cala Galdana might have the edge on Son Bou. Photographs of this horseshoe shaped bay adorn almost every brochure and guidebook on Menorca, and the resort is regarded as the most visually stunning on the island. The resort is extremely popular and well equipped, but the steep cliffs can present access difficulties to those with mobility problems – an issue that most Son Bou villas won t have. If you simply must stay in the most beautiful place on the island, Cala Galdana might be the place for you, but Son Bou s enormous beach and more convenient location make it a strong rival.
Santo Tomas
Located close to Son Bou, this resort has an entirely different feel. One of the quietest and most laid back resorts on the island, Santo Tomas is perfect for those looking for peace and seclusion on their holiday to Menorca. The resort also offers some good local routes for hikers. Of course, its beach can t compete with the beach at Son Bou, and for many Santo Tomas may be just a little too quiet.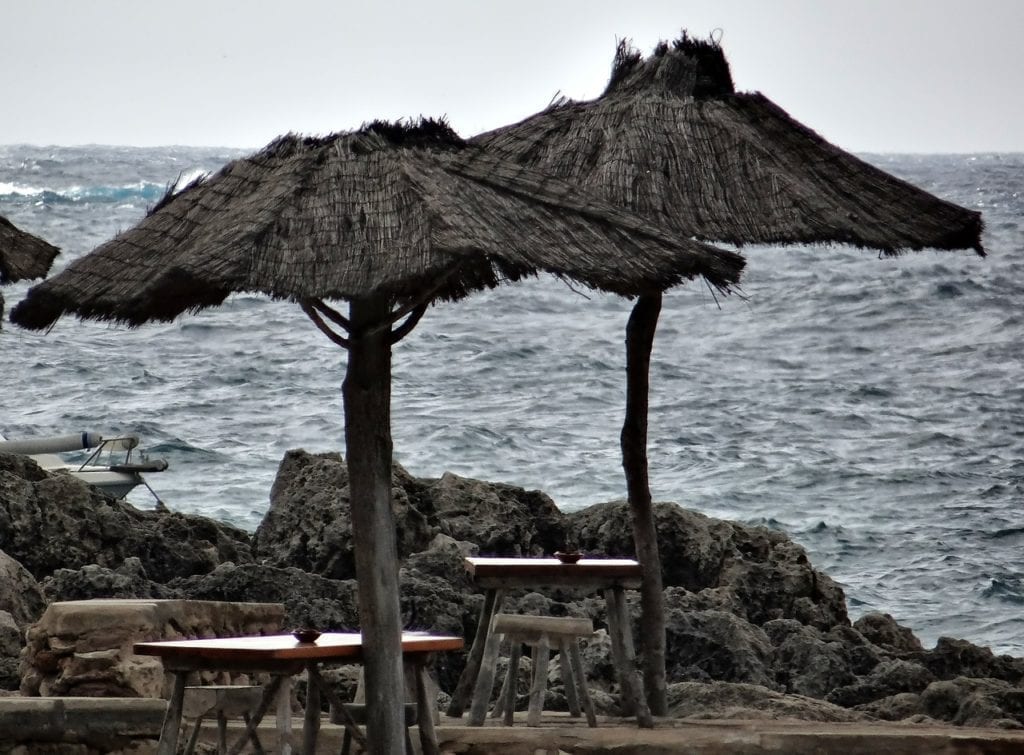 Binibeca
With a delightful fishing village nearby, a stay at Binibeca offers the chance to see some traditional Menorcan architecture up close. If you like charming villages more than spectacular beaches, then Binibeca might be a good choice for you. If you find yourself craving a big open expanse of beach, you d be better off booking a stay at one of the Son Bou villas!
This resort, located close to Binibeca, offers a little something to everyone. A good beach, plenty of local attractions, good facilities, and the regular spectacle of yachts passing through on their way to Mahon. It is a fine all round destination, though the beach at Son Bou is clearly superior. True beach lovers may find themselves better served by Son Bou, but if your interests lie elsewhere, Punta Prima can be a fine choice as well, with many excellent accommodation options available at the resort.
As can be seen, there is a truly great selection of resorts in Menorca, and everyone will have their own personal favourite, depending on what they want from their holiday. But with the best beach and a superb selection of Son Bou villas, it seems likely that Son Bou will still remain one of the most popular choices in Menorca for years to come!
Author Resource:-> Brenda Jaaback is the Managing Director of Bartle Holidays. They can provide you with a wide selection of Son Bou villas (http://www.bartleholidays.co.uk/index.php?option=com_bartle_resorts&Itemid=223&id=SJ). Bartle Holidays makes no warranty as to the accuracy of this article.
By: Brenda Jaaback