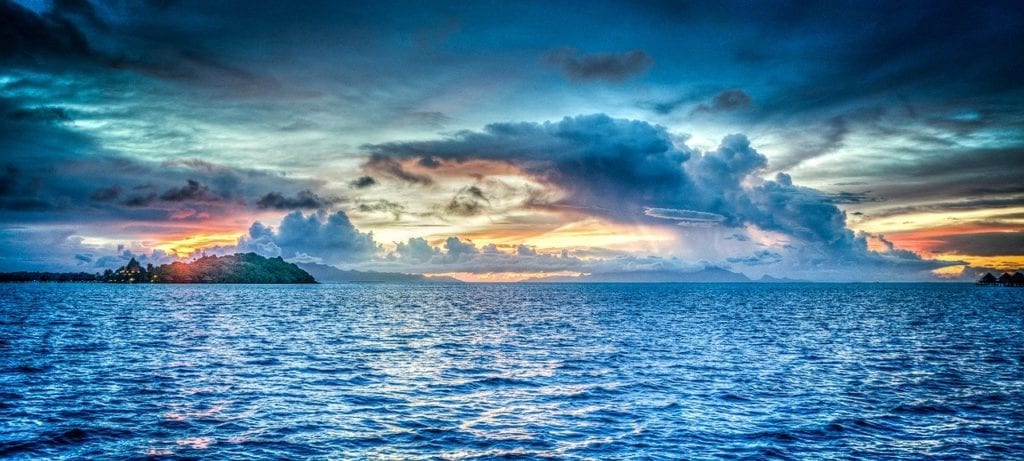 Tahiti is an island located in the archipelago of Society Islands in the southern Pacific Ocean. It is the largest island in the Windward group of French Polynesia. An ideal place for a holiday. This archipelago is a combination of a number of islands divided basically in four groups i.e. Tuamotu, Australis, Marquesas and Gambiers.
The island has warm, temperate weather all round the year. As due to its closeness with sea, any season change is minimal. There is warmer and humid and a little rainy period of 5 months i.e. from November to March and the rest of the year are dry and warm. The average temperature is 78°° F. So, clothing requirements are very casual. General summer clothes will do. One could also keep a fold-able raincoat for refreshing tropical rain showers.
As for currency, the local currency is CPF Central Pacific Franc, code being XPF. The banks located on each of the island give slightly better exchange rate than the hotels. All the hotels generally accept credit card such as American Express, MasterCard and Visa.
French nationals require only a National Identity Card for a stay in the Tahiti Island. For other nationals, they must have a valid passport, more than six months pass return date, and an outbound ticket. The French Embassy in the resident country could only issue visa. There are no work visas or residential visas are issued.
Health care system in Polynesia is advanced and modern. Apart from a big hospital in Tahiti, there are many pharmacies and private clinics in and around the island. Special care has to be taken while consuming water as tap water is not so safe here.
On security points, there are generally few thefts on Tahiti Island. Though personal attention is required. Strangers should be avoided. Valuables should be kept in the hotel room or your rental car. The safe boxes provided by most of the hotels may be used.
Tahiti Excursions
There are many day trips and excursions at Tahiti Island. Some of them are fun especially for families with kids. Following are some fascinating excursions
Swimming with Dolphins: Some companies provide these services in the areas profound with dolphins. The visitors could jump in the water and play with dolphins. But one should be cautious about swimming. One should not enter the water after having a meal, after a heavy sun bath or after consuming alcoholic drinks. One should avoid water when one is not feeling well. The charges for one dolphin swimming are around $100 per person. A great experience for kids when the kids are old enough to swim.
Fishing: A holiday is never over without some fishing. Though fishing is a bit expensive at the Tahiti Island (a few hundred dollars per person per trip) it is a must go for a person who loves fish. The best way to go is search for a good deal with a local hotel. They take you for a good fishing trip in the sea.
Pearl Farms: This is the specialty of the Tahiti Island. The Island is famous for its pearl production and export. One could have a unique experience of seeing actual pearl farming.
Helicopter Tours: One could enjoy the titillating experience of seeing the island from above. But those who fear height should avoid this.

Tahiti Island Nightlife
The night at the island is equally fun as the day excursions. There are many places where one could enjoy the evening starting with a good meal and drinks and then some sort of entertainment. There are many night clubs and pubs which provide good night life. These places are full with locals as well as the tourists. The bars range from every day bars to elite pubs. Though this night fun doesn't come cheap. The pubs are generally costly and most of them require cover charges.
Paul Gauguin Museum Tahiti
While visiting Tahiti Island Paul Gauguin Museum is a must go. The museum contains Gauguin's life in French Polynesia. A lot of wooden carving and engravings are at display. The museum is open daily from 9 am to 5 pm.
Hotel and Resorts
There are many hotels and resort at Tahiti Island. These range from comfortable budget to luxurious first class hotels.

By: Macon Gravlee