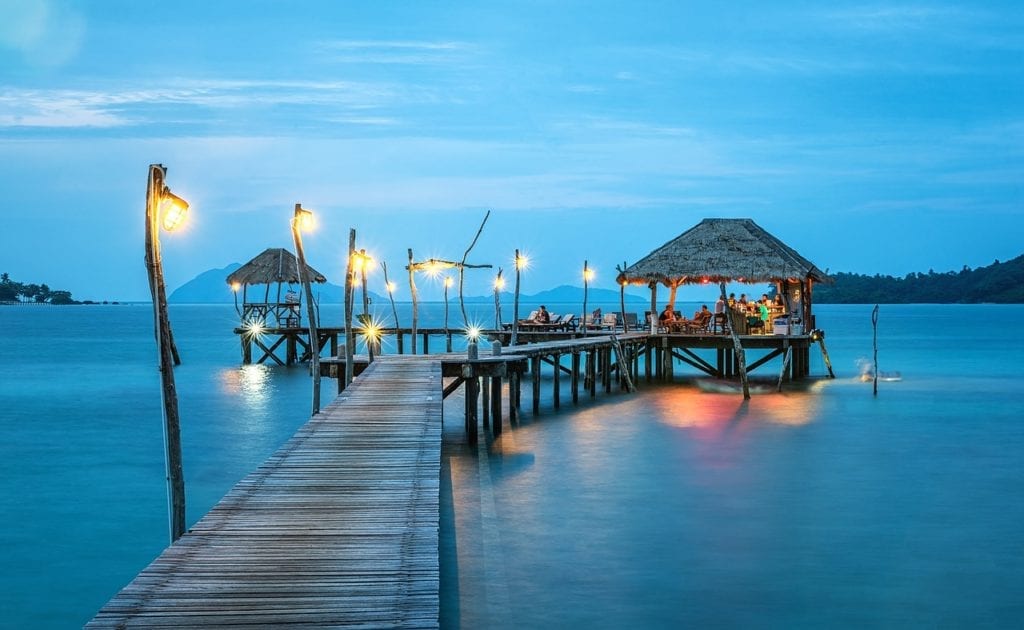 Have you recently decided to travel to the Caribbean? If so, you may be ready to make your travel arrangements, but wait! How can you book your trip? You have many options, including using the services of a professional travel agent, a third party travel website, or by going directly to the source. Each option will do, but you want the best. For all inclusive Caribbean vacations that is going directly to the source.
Why should you make your Caribbean vacation plans directly through the all inclusive resort? Continue reading on to find out.
1 – Accurate and Up to Date Information
Whether you book your all inclusive Caribbean vacation directly through the resort or through a third party travel website, you will get some information. Unfortunately, third party travel websites usually provide you with the bare minimum. If you are luckily, you will get a summary of the resort in four or five paragraphs. This is great, but not enough for you to make an informed decision. Are you sure you are choosing the right resort? To make sure, go directly to the resort's online website. Not only do you get detailed information, but many pictures too!
Most importantly, the information provided on a resort's website is up to date and accurate. Resort amenities, such as the services and available facilities, are subject to change. If a resort adds more inclusions, don't you want to know?
2 – Full List of Inclusions and Non Inclusions
As previously stated, many third party travel websites give you a short description of the Caribbean all inclusive resort. Not all have it laid out for you in an easy to read list or chart. This is what you need. Before departing for your trip, know what you can do at your resort without paying extra. Don't find out too late that most of the resort's onsite activities and entertainment cost extra. This information is included on the websites of all Caribbean resorts, but does not always appear on third party travel websites.
3 – Contact Information
Once again, all inclusive resorts have detailed information on their websites. For that reason, you shouldn't have any questions. All the information you need will be presented to you upfront. However, should you have a question, you know who to contact. With third party travel websites, you can contact them for information on your reservations, but they cannot provide you with more information about the resort. Do you want to take advantage of a Caribbean resort's free standard wedding ceremony? If so, a third party travel website cannot help you, but the resort itself can.
4 – Better Deals
Third party travel websites offer good deals and discounts, but these special offers are rarely available for all inclusive resorts. This is because you are already getting a good deal. After your trip, estimate the total cost of your all inclusive Caribbean vacation (including food, snacks, drinks, tips, and so forth). Compare your estimate to the cost you paid and you likely saved money. Third party travel websites tend to offer the best deals for standard hotels, not all inclusive resorts.
Luckily, the all inclusive resorts themselves are known for offering numerous special offers throughout the year. These deals and discounts may include a free night's stay with a minimum stay or a set dollar amount off. Moreover, by booking your all inclusive Caribbean vacation direct, you avoid the booking fees that most third party websites charge.
5 – Less Hassle
All inclusive Caribbean vacations are picture perfect vacations and you want yours to be too. For that reason, you won't choose just any all inclusive Caribbean resort and travel package. You will and should take the time to compare nearby resorts, their inclusions, their costs, and examine pictures. Unfortunately, third party travel websites make it difficult for you to get the clear picture. Get the information you need right now, without hassle.
Finally, it is always important to consider the what ifs. What if you have additional questions? What if you must change your all inclusive Caribbean vacation plans? Don't be left to get the run around from someone else, deal directly with the resort. Not only you will get less hassle, but you are sure to have the Caribbean vacation of your dreams!
Author Resource:-> Book your Caribbean vacation with ease at http://www.Breezes.com.
By: Richard Teesdale